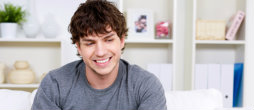 Money Market Accounts
Apply today at a branch near you!
Make the most of your balance with an account that works hard for you. Our money market accounts offer high yields and a tiered rate structure — meaning the more you deposit, the more you earn.
Plus, you maintain access to funds with limited check writing capabilities. Choose from our Money Market Savings and Money Market Investor accounts. Both offer flexibility and benefits, just for different sized balances.
Money Market Savings

High yield savings account, utilizing tiered rate structure:
Higher balances earn a higher rate
Better rates than regular savings
Avoid the $1 monthly service charge by maintaining a $25 minimum daily balance
Maintain access to funds
Free online banking
Free eStatements
$1,000 minimum deposit to open




Money Market Investor

High yield checking account for large depositors
Tiered interest rate structure
Higher balances earn a higher rate
Better rates than regular savings
Avoid the $10 monthly service charge by maintaining a $25,000 daily account balance
Maintain access to funds
Free online banking
Free eStatements
$25,000 minimum deposit to open